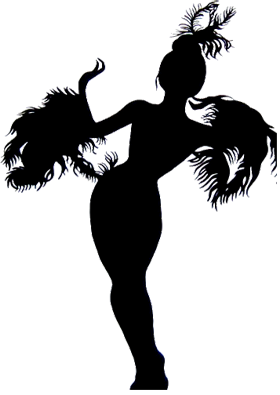 DivaSchool brings the Striptease to you!
Home Divas: Diva education, home schooling style! In the comfort and privacy of your own home, apartment or hotel suite, our Diva Instructors come to you.
The classic art of the striptease, this come hither class offers great ways to move for and tease your partner. Naughty, sexy, and all in good fun.
DivaSchool offers parties mostly in Manhattan, but other locations can be negotiated.  Diva School instructors are happy to travel anywhere in the five boroughs. There are likely to be transportation charges for locations outside of Manhattan.
Hour long class: $40 per Diva ($35 for parties of 12 or more)
Dress: Please wear or bring an extra top and bottom for your class. These additional layers will allow you to get the full striptease experience. Many Divas chose to wear swimsuits or workout clothes as a bottom layer.
Terms and conditions: We have a 48 hour cancellation policy. Parties canceled after that period will be charged a $150 fee, or $200 if the Diva Instructor has already arrived at the venue. If the class starts more than a half hour later than the designated start time through no fault of the Instructor, there will be an additional $25 per half hour charge added to the total fee.
There is a minimum rate of $200 for this event. Parties of 5 or fewer will be subject to this rate.
Home Divas
|
Cocktail Divas
|
Diamond Divas
|
Alterna Divas