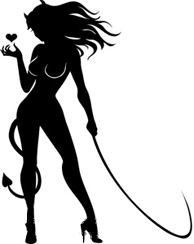 For those of you who may already have taken a striptease class, or are looking for something a little different, DivaSchool offers two additional classes that can be experienced either at home or at Madame X.
Vegas Divas: Straight from Vegas: Showgirl techniques. Add a little Vegas sex and flare to your basic dance moves. This class is high energy with more flamboyant moves. Put some naughty in your night.
Hula Divas: This diva class was inspired by the traditional Hula dance unique to the Hawaiian islands. It incorporates sexy, slow movements of the body, especially the hips, and was used originally to tell a story or celebrate the gifts of the ancient gods of Hawaii. Now, it'll be your gift to your partner.
Hour long class at Madame X: $60 per Diva ($50 for parties of 12 or more)
Hour long class offsite: $40 per Diva ($35 for parties of 12 or more)
Dress: Please wear or bring an extra top and bottom for your class. These additional layers will allow you to get the full striptease experience. Many Divas chose to wear swimsuits or workout clothes as a bottom layer.
Terms and conditions: We have a 48 hour cancellation policy. Parties canceled after that period will be charged a $150 fee, or $200 if the Diva Instructor has already arrived at the venue. If you arrive late for your event we may be unable to make up for the missed time. If the class starts more than a half hour later than the designated start time through no fault of the Instructor or venue, there will be an additional $25 per half hour charge added to the total fee.
Please note that all Divas must be 21 or older. There is a minimum rate of $300 for this event ($200 minimum for offsite class). Parties of 5 or fewer will be subject to this rate.
Madame X is located at 94 West Houston St. in Manhattan, NYC.
Home Divas
|
Cocktail Divas
|
Diamond Divas
|
Alterna Divas